REPORT: Millennials in the Workforce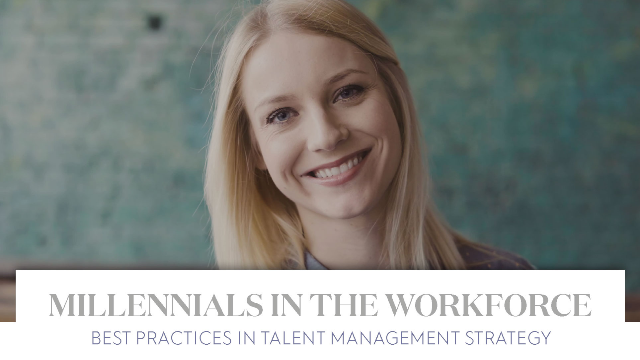 Best practices in talent management strategy

How is today's workplace evolving and how are employers from global companies adapting to recruit younger generations of talents and sustain long-term engagement within their corporations?
In this report, EHL is diving into best practices in talent management strategy from Four Seasons Hotels and Resorts, Intercontinental Hotel Group (IHG), L'Oréal, METRO AG, Moncler and MSC Cruises.
Key takeaways
Explore key best practices reshaping how modern employers are tackling recruitment, training & development and loyalty within their organizations.
#1 - How are millennials reshaping the workplace?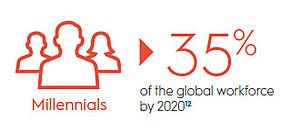 As millennials are on their way to make up about 35% of the global workforce in 2020, they have become a crucial demographic for businesses. It is now paramount for any organization to be able to critically analyze its adequacy in terms of recruitment, engagement and talent motivation.
#2 - Is your recruitment strategy millennial-proof?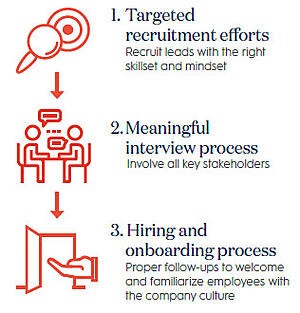 "…anybody who applies to a role is a potential guest. We want to ensure
that their experience is personalized and as delightful as they would experience
in one of our hotels." - Louise Byrne, VP Global Talent at Intercontinental Hotels Group (IHG)
Organizations that are well-equipped to recruit in the era of millennials think holistically about the overall experience delivered to potential hires.
#3 - Is your training and development approach on point?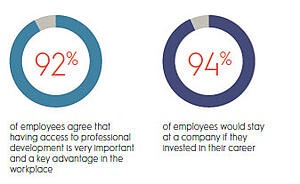 Career path and skills development are crucial for a company's success with its employees. The more the employees feel that their company is investing in them, the more likely they will feel a sense of belonging and motivation to stay at the company.
#4 - Is your compensation package competitive?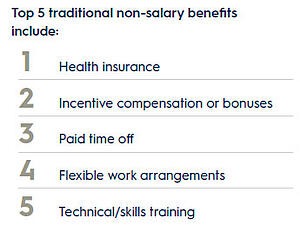 Underline the importance of competitive compensation packages including a reward system, a flexible work environment and a good amount of trust. The more the employee's needs are covered, the happier they will be, leading to greater efficiency and a stronger loyalty.
#5 - How to cultivate happiness in the workplace?
"When it comes to offering appreciation, specificity and timeliness make all the difference. Saying ("congratulations, good job") for something that was done a week ago has less of an effect than immediate praise."
Fairness and equality are key aspects of a sound talent management strategy. Managers are at the forefront of identifying toxic employee behaviors and promoting a sense of respect and appreciation. Communication should be transparent and compensation aligned with company policies. If employees feel they are being treated fairly and as valuable assets to the organization, they are more likely to stay.
#6 - How to turn millennials into loyal employees?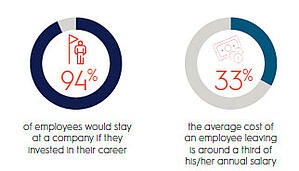 Every employer needs to make sure that each employee is able to connect his or her work to the larger vision of the organization. It is only when the employee can make this connection that feelings of pride and empowerment can take hold
REPORT: Millennials in the Workforce
2020-03-04 16:18:48
connect.ehl.edu
https://connect.ehl.edu/medias/image/815554815defa585acf8e.png
2020-03-05 16:18:48
2020-03-04 10:53:16
Alumni Network
Best practices in talent management strategyHow is today's workplace evolving and how are employers from global companies adapting to recruit younger generations of talents and sustain long-term engagement within their corporations?In this report, EHL is diving into best practices in talent management strategy from Four Seasons Hotels and Resorts, Intercontinental Hotel Group (IHG), L'Oréal, METRO AG, Moncler and MSC Cruises.DOWNLOAD FULL REPORT NOWKey takeawaysExplore key best practices reshaping how modern employers are tackling recruitment, training & development and loyalty within their organizations. #1 - How are millennials reshaping the workplace?As millennials are on their way to make up about 35% of the global workforce in 2020, they have become a crucial demographic for businesses. It is now paramount for any organization to be able to critically analyze its adequacy in terms of recruitment, engagement and talent motivation. #2 - Is your recruitment strategy millennial-proof?"…anybody who applies to a role is a potential guest. We want to ensurethat their experience is personalized and as delightful as they would experiencein one of our hotels." - Louise Byrne, VP Global Talent at Intercontinental Hotels Group (IHG) Organizations that are well-equipped to recruit in the era of millennials think holistically about the overall experience delivered to potential hires. #3 - Is your training and development approach on point?Career path and skills development are crucial for a company's success with its employees. The more the employees feel that their company is investing in them, the more likely they will feel a sense of belonging and motivation to stay at the company.  #4 - Is your compensation package competitive?Underline the importance of competitive compensation packages including a reward system, a flexible work environment and a good amount of trust. The more the employee's needs are covered, the happier they will be, leading to greater efficiency and a stronger loyalty.   #5 - How to cultivate happiness in the workplace?"When it comes to offering appreciation, specificity and timeliness make all the difference. Saying ("congratulations, good job") for something that was done a week ago has less of an effect than immediate praise."Fairness and equality are key aspects of a sound talent management strategy. Managers are at the forefront of identifying toxic employee behaviors and promoting a sense of respect and appreciation. Communication should be transparent and compensation aligned with company policies. If employees feel they are being treated fairly and as valuable assets to the organization, they are more likely to stay. #6 - How to turn millennials into loyal employees?Every employer needs to make sure that each employee is able to connect his or her work to the larger vision of the organization. It is only when the employee can make this connection that feelings of pride and empowerment can take holdDOWNLOAD FULL REPORT NOW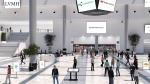 https://connect.ehl.edu/medias/image/thumbnail_10243943945ff31c53855ec.png
Please log in to see or add a comment