Professional situation
Épanoui(e) professionnellement
Professional aspiration
Desired salary
Not specified
Summary
As a consultant in strategy, I have always worked towards making a positive impact on people's lives and drive positive changes in our society.
I recently decided to take it to the next level by venturing into entrepreneurship, specializing in Regenerative Leadership to evolve our current mindset and societal paradigm and support the transition of individuals and organizations alike toward a more resilient socio-economic model.
I am a certified Yoga Teacher and I practice mindfulness and meditation on a daily basis in order to embody the values of altruism, compassion, resilience, and open-mindedness and ultimately be the change I want to see in the world!
Professional experience
Founder & consultant
REGEN Hospitality , Lille
From September 2020 to Today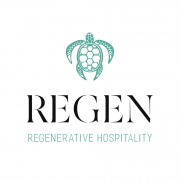 Degree
EHL Campus Lausanne – EMBA in Hospitality Administration – 2019

Hobbies
Regenerative Leadership
Regenerative Development
Sustainability
Hospitality
Mindfulness
Neurosciences
Wellness
Yoga