EHL's Network is the most widely international, professionally experienced and socially active network of any hospitality management school in the world today.
As a member or supporter of the of EHL network, you become a part of our unique community of hospitality professionals worldwide.
A legacy of excellence and strength
As the first Swiss hotel school, founded in 1893, EHL has more than a hundred years of experience in hospitality education and a reputation for excellence throughout the industry. This legacy of excellence comes from the dedication and ambition of our alumni who are the strongest and most active professional hospitality network of all the hospitality management schools worldwide.
EHL has 25,000+ alumni
AEHL members are found in 150 countries on 5 continents
72 alumni chapters (known as "stamms")
More than 350 events and gatherings every year
As a member of the EHL community, you have numerous benefits for your professional and personal life. When travelling for business or pleasure, you will be sure to find an EHL friend somewhere close-by, anywhere in the world.
The EHL Spirit is an indissoluble link that connects all members of this network, everywhere in the world.
We share EHL's common values: Respect, Excellence, Learning, Family, Innovation…and pleasure.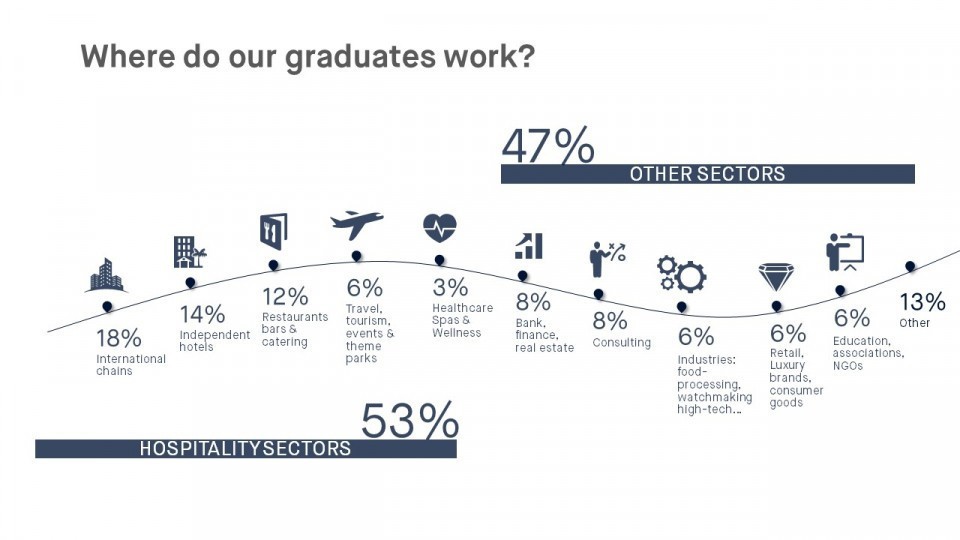 Our mission is ambitious:
We strive to create value and promote excellence among our members.
We contribute to the development of EHL and to the enhancement of its world-wide reputation and image.
Welcome to EHL's Network !