EHL's response to the COVID-19 crisis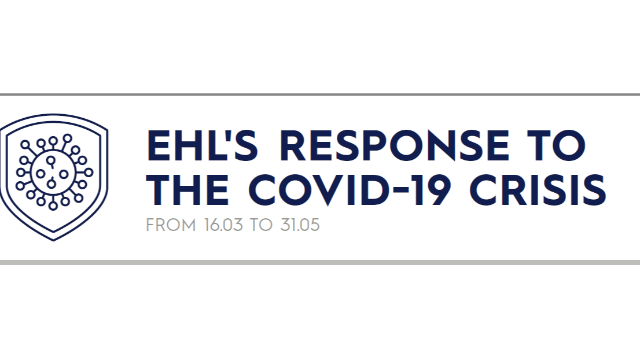 During the campus closure and confinement due to the COVID-19 crisis, the entire EHL community showed great adaptability and commitment.
An assessment has been drawn up, highlighting the excellent work and collaboration of all employees and students, enabling students to maintain an optimal work rhythm, and who will emerge from this period with a multitude of new skills. The outstanding efforts of the entire EHL community have also enabled the Group to help various struggling communities, such as SMEs around the world, students in difficulty or underprivileged communities.
A detailed infographic explores the multitude of actions undertaken, in support of education and the global hospitality industry, to help deal with the Covid-19 crisis.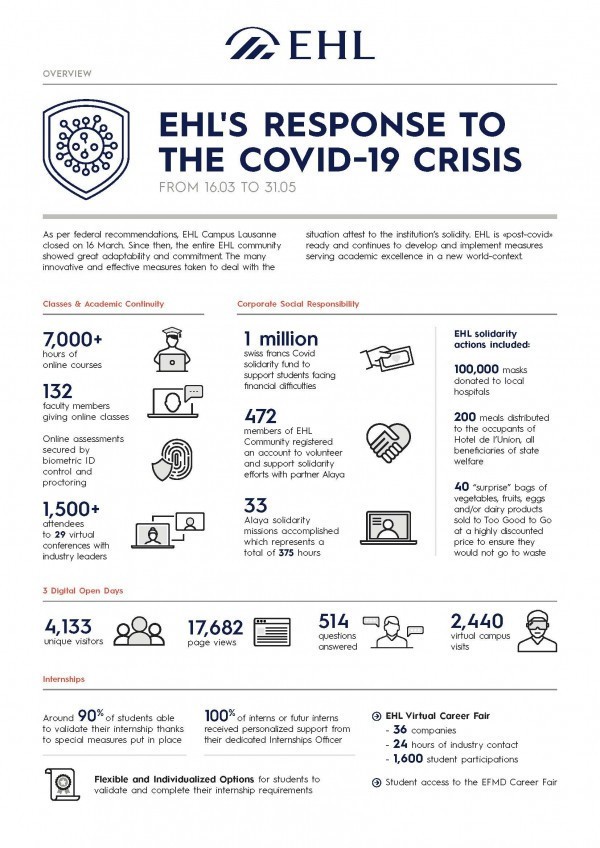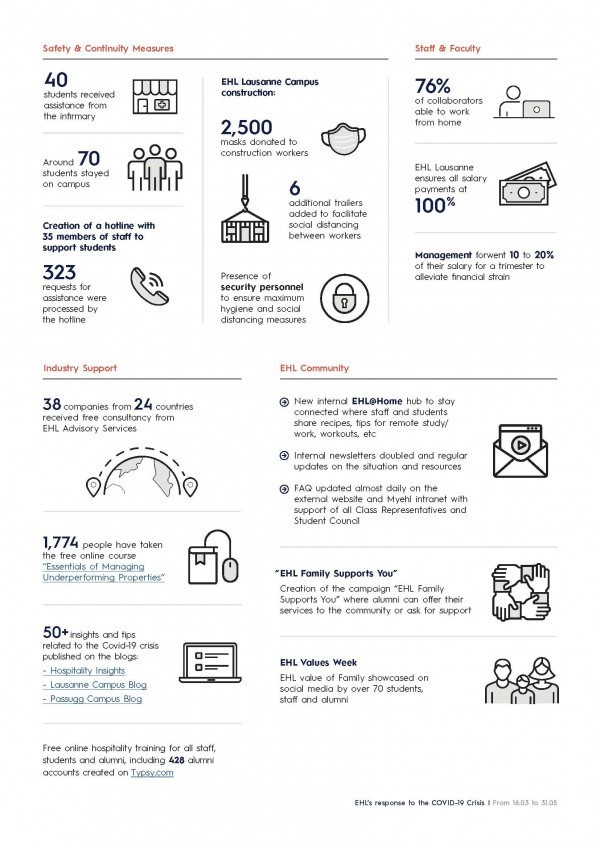 EHL's response to the COVID-19 crisis
2020-06-04 12:43:46
connect.ehl.edu
https://connect.ehl.edu/medias/image/815554815defa585acf8e.png
2020-06-04 12:43:46
2020-06-04 12:43:46
Laura Bagady
During the campus closure and confinement due to the COVID-19 crisis, the entire EHL community showed great adaptability and commitment.An assessment has been drawn up, highlighting the excellent work and collaboration of all employees and students, enabling students to maintain an optimal work rhythm, and who will emerge from this period with a multitude of new skills. The outstanding efforts of the entire EHL community have also enabled the Group to help various struggling communities, such as SMEs around the world, students in difficulty or underprivileged communities.READ THE ARTICLEA detailed infographic explores the multitude of actions undertaken, in support of education and the global hospitality industry, to help deal with the Covid-19 crisis.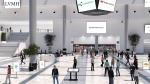 https://connect.ehl.edu/medias/image/thumbnail_10243943945ff31c53855ec.png
Please log in to see or add a comment